Roy Upton
---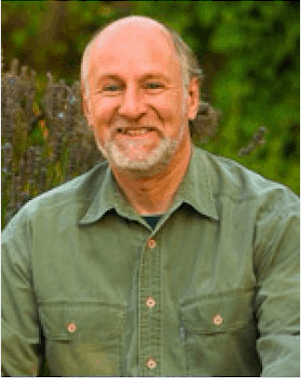 About:
Mr. Roy Upton is currently an adjunct faculty member of the Ric Scalzo Botanical Research Institute, President, Executive Director, Editor American Herbal Pharmacopoeia® and Director of Herbal research, Planetary Formulas, Scotts Valley, CA. Mr. Upton began his study of herbal medicine in 1981 after fulfilling a three-year term in the United States Army, attaining the rank of Sergeant (E-5).
Mr. Upton was a co-founder of the American Herbalists Guild (AHG), the only organization in the United States for professional herbalists specializing in the medicinal use of plants. In 1996, Mr. Upton founded the American Herbal Pharmacopoeia, a 501(c)(3) educational corporation dedicated to the development of quality control standards for botanicals as well as the development of comprehensive and peer-reviewed therapeutic monographs to encourage the highest degree of safety and effectiveness when using botanicals.
Education:
Mt. Madonna College of Ayurveda, Watsonville, CA (Diploma in Ayurveda)
Shanghai College of Traditional Chinese Medicine, Shanghai, China. (120-hour program in traditional Chinese herbal medicine and acupuncture; 120-hour hospital acupuncture residency, Longhua Hospital, Shanghai, China.)
Publications:
Bejar E, Gafner S. Upton R.  2020. Adulteration of Rhodiola (Rhodiola Rosea) rhizome and root extracts. Botanical Adulteration Prevention Program, American Botanical Council, Austin, TX.
Upton R, David B, Gafner S, Glasl S. 2019. Botanical ingredient identification and quality assessment: strengths and limitations of analytical techniques. Phytochem Rev. July: https://doi.org/10.1007/s11101-019-09625-z
Colegate S, Upton R, Gardner DR, Panter KE, Betz, J. 2018. Potentially toxic pyrrolizidine alkaloids in Eupatorium perfoliatum and three related species. Implications for herbal use as boneset. Phytochemical Analysis. 2018;29:613–626. https://doi.org/10.1002/pca.2775
Avula B, Sagi S, Gafner S, Upton R, Wang YH, Wang M, Khan IA. 2016. Ginkgo Biloba Supplements Adulteration Identification Using HPTLC And UHPLC-QTOF-MS. Planta Medica DOI: 10.1055/s-0036-1578621
Frommenwiler D, Nichols J, Upton R, Heubel G, Reich E.2013.  HPTLC – A suitable tool for proper identification of botanicals? Identification of licorice revisited. Planta Med; 79 – P116.
Upton R. 2013. Stinging nettles leaf (Urtica dioica L.): Extraordinary vegetable medicine. Journal of Herbal medicine. http://dx.doi.org/10.1016/j.hermed.2012.11.001
Upton R. 2012. Skullcap Scutellaria lateriflora L.: An American nervine. Journal of Herbal medicine. 2: 76-96.
Upton R. 2010. Encyclopedia of Dietary Supplements, 2nd ed. contributed chapters; Astragalus, Angelica Sinensis. Informa Healthcare.
Upton R. 2010. Use of high-performance thin-layer chromatography by the American Herbal Pharmacopoeia. Journal of AOAC International. 91(5): 1349-1354.
Lin LZ, Harnly JM, Upton R. 2009. Comparison of the phenolic component profiles of skullcap (Scutellaria lateriflora) and germander (Teucrium canadense and T. chamaedrys), a potentially hepatotoxic adulterant. Phytochemical Analysis 20: 298-306.
Russo E, Scicchitano F, Whalley BJ, Mazzitello C, Ciriaco C, Esposito S, Patane M, Upton R, Pugliese M, Chimirri S, Mammi M, Palleria C, De Sarro G. Hypericum perforatum: Pharmacokinetic, Mechanism of Action, Tolerability, and Clinical Drug–Drug Interactions. Phytotherapy Research  DOI: 10.1002/ptr.5050.
Upton R. 2007. Natural alternatives to sleep medications. Taste for Life.
Wu KM, Farrelly JG, Upton R, Chen J. 2007. Complexities of the herbal nomenclature system in traditional Chinese medicine (TCM): Lessons learned from the misuse of Aristolochia-related species and the importance of the pharmaceutical name during botanical drug product development. Phytomedicine. Apr; 14(4):273-279.
Gray DE, Upton R, Chandra A, Porter A, Harris RK. 2006. Quantitative analysis of flavonol glycosides in Ginkgo biloba: a comparison of two analytical methods. Phytochem Anal Jan-Feb:17(1):56-62.
Upton R. 2006. Encyclopedia of Dietary Supplements, 1st ed. contributed chapters; Astragalus, Angelica Sinensis. Informa Healthcare.
Upton R. 2006. Authentication and Quality Assessment of Botanicals and Botanical Products Used in Clinical Research. Proc. IVth IC on Quality and Safety in Botanicals. Acta Hort. 720, ISHS 2006.
Xie P, Chen S, Liang YZ, Wang XH, Tian RT, Upton R. 2006. Chromatographic fingerprint analysis—a rational approach for quality assessment of traditional Chinese herbal medicine.  Journal of Chromatography A, Volume 1112, Issues 1-2, 21 April: 171-180.
Upton R. 2003. The "author" of the Nei Ching. JACM. Feb;9(1):535-538 (letter to editor).
Upton R. 2001. Valerian Root: A Photoessay. JACM. Feb;7(1):15-17.
Upton R. 2001. Use of herbal medications before surgery. JAMA. Nov 28;286(20):2543-4 (letter to editor).
Upton R. Traditional Herbal Medicine, Pharmacognosy, and Pharmacopoeial Standards: A Discussion at the Crossroads. In Evidence-Based Validation of Herbal Medicine. Elsevier. 45-85.
Upton R. 1999. Compounding: The basis of herbal healing. Taste for Life. February.
Upton R. 1999. Additional information and comments on guidelines for selecting an herbalist. JACM. Dec;5(6):503-504.
Upton R. 1999. Traditional Chinese medicine and the dietary supplement health and educational act. JACM. Apr;5(2):115-118.
Upton R. 1997. Herbal monographs push natural medicines into the 21st century. JACM. Winter; 3(4):397-399.
Upton R. 1995. Essays on American Herbalism. American Herbalists Guild, Contributed chapters.
Professional Associations:
American Botanical Council
American Herbalists Guild
American Society of Pharmacognosy
Society for Medicinal Plants and Natural Products