Dr. Sarah Kotzur
---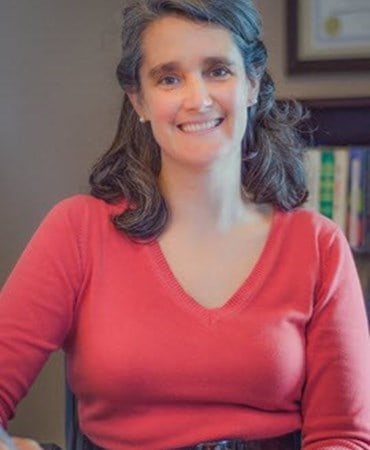 Who says medicine should always be serious?
Dr. Sarah Kotzur recognizes the importance of having fun while journeying with patients toward better health. She enjoys inspiring people to value the "life-giving power" of compassion and gentleness with their bodies—and she's not afraid to use her sense of humor.
"Having fun and taking care of ourselves is good medicine, not adhering to some strict protocol," Dr. Kotzur explained. "If it's not fun, people are not going to keep doing it. Health is something you have to 'try on' and see if it works for you."
Mirroring this philosophy in her own life, Dr. Kotzur tends to use modalities she enjoys most when treating patients, such as homeopathy, nutrition and supplementation. She added that the best part of naturopathic medicine is getting to use a variety of skills while on the job, making her daily work extremely satisfying.
"I love the job that I get to do," Dr. Kotzur said. "There are definitely challenges in getting to the place where it can support you … But there's so much satisfaction in it. I wouldn't want to do anything else."
Dr. Kotzur recently developed an entire lifestyle program based on this stress-free approach to health, which she named The Vitality Prescription Program. The program includes an e-book and workbook with more than 100 simple strategies to improve health and well-being, including tips for better nutrition, self-care, relationships, creativity and more.
In addition to creating this life-transforming program, Dr. Kotzur previously created one of the first naturopathic medical courses at the undergraduate level—called Introduction to Naturopathic Medicine—which is taught at a nursing school in Maine. She also developed a curriculum for Maine's only homeopathy school, and she is the past president of the Maine Association of Naturopathic Doctors.
To learn how Sonoran can prepare YOU for a rewarding career in medicine, contact admissions@sonoran.edu or call 480.858.9100.