Virtual Research Night, Spring 2023: Innovation & Advanced Discoveries in Botanical Research
April 13 @ 5:30 pm

-

7:30 pm

MST
---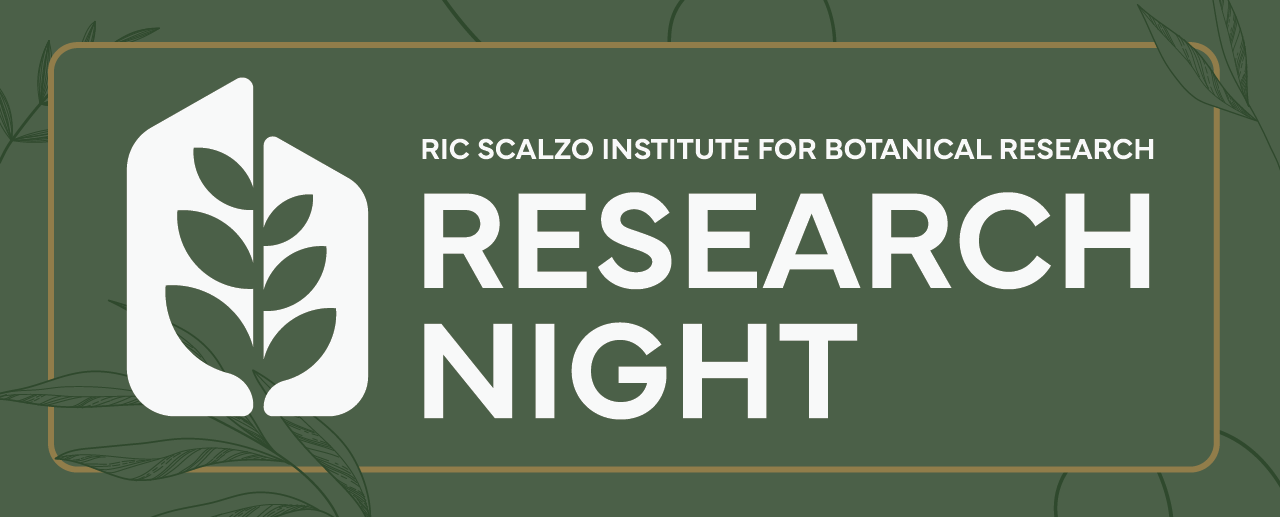 Welcome to Virtual Research Night, Spring 2023 – the premiere event showcasing the latest discoveries in evidence-based botanical medicine.
(Free CME credits available)
Presentation Packet – Coming Soon
Presentation Schedule:
Natural and Homeopathic Drug Products – Industry Applications
Presented by: Emily Bibak, PhD, MBA
Director, R&D/Analytical Technologies – Glaukos Corporation
Isolation and identification of potential novel anti-poxvirus compounds from Sarracenia purpurea
Presented by: Bobby Baravati, PhD
Assistant Research Scientist, Ric Scalzo Institute
Summary: During 2022, an outbreak of monkeypox virus was associated with more than 30,000 infections leading to 28 deaths in the US.   In addition, smallpox still exists today as a major bioterrorism threat.  Our lab has shown that extracts from the carnivorous plant, Sarracenia purpurea, can inhibit replication of these viruses.  Currently, our lab is working on isolation of the active antiviral compounds from this plant.  These compounds could hopefully be used to treat future outbreaks of these viruses.
Potential wound healing/anti-microbial botanicals for humans, canines and felines
Presented by: Morgan Detering and Ashley Langland
Summary:  Botanicals have long been used for skin care.  Our lab is screening various botanical extracts for their ability to improve the rate of wound healing and inhibit the replication of microbial pathogens commonly found in wounds.  Not only is this work being done for human cells, but is also being tested in canine and feline cells.  This work will hopefully lead to the development of botanical formulations which could improve wound healing in both humans and animals.
Identification of botanicals with potent anti-herpes virus activity
Presented by: Heather Dirkmaat
Summary: It is estimated that over 3.7 billion people under the age of 50 have been infected by the herpes virus, HSV-1.  This virus is the common cause of cold sores.  Our lab is testing various botanical extracts for their ability to inhibit the replication of HSV-1.  From this we hope to develop a botanical formulation which could target the virus at multiple steps during the replication process and be used therapeutically to reduce the symptoms associated with this disease.
Regulation of CYP450 by Kava Extracts and Kavalactones: Unraveling the Potential Hepatic Risks
Presented by: Tyler Daniels, MS
Senior Scientist, Thorne HealthTech
Summary:  Historically, kava (Piper methysticum) has been consumed throughout the Pacific Ocean cultures of Polynesia. Traditionally, the root of the plant is used to produce a drink with sedative, anesthetic, and euphoriant properties.  In recent years, drinking of kava extracts has been suggested to be associated with increased liver toxicity.  Our research sought to evaluate the effect of kava extracts and its active compounds on liver cell toxicity using in vitro assays.  This work will lead to a better understanding of the safety and efficacy of this botanical.

Special Thanks to our Presenting Sponsor