Dr. Drew Timmermans
Class of 2017
---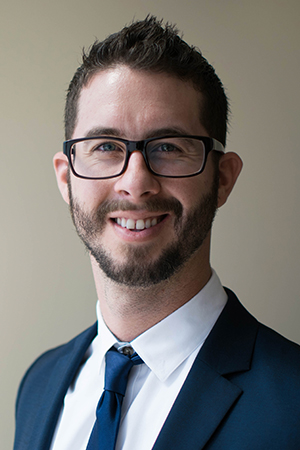 Dr. Timmermans received his naturopathic medical degree from the Southwest College of Naturopathic Medicine in Tempe, Arizona and completed a residency in integrative pain management and regenerative medicine at the Neil Riordan Center for Regenerative Medicine.  During his residency, he received advanced training in image-guided regenerative injections, including ultrasound and fluoroscopic guided prolotherapy injections, platelet-rich plasma injections, and nerve hydrodissection; he was also trained in bone marrow aspiration for bone marrow concentrate injections.  After completion of residency, he received additional training in microfragmented adipose tissue transfers for orthopedic use.
As a naturopathic doctor, Dr. Timmermans' approach to resolving chronic pain focuses on finding and treating the root cause, assessing and treating the whole person, and helping the body heal itself.
---
Do you have a specific area of focus? How has naturopathic medicine allowed you to impact the health of your patients and become a successful physician in this area of focus?
Within naturopathic medicine, my current focus is interventional regenerative medicine, which includes orthopedic injections of natural substances such as dextrose and platelet-rich plasma to help patients suffering from chronic pain.  Naturopathic medicine has provided me with the philosophy, framework, and platform to better understand where these injections reside within the therapeutic order to help my patients heal.  Additionally, it has helped me better grasp the body's innate capacity to heal itself when given the right conditions and how to best support those conditions.
What made you decide to attend Sonoran? Why would you recommend Sonoran to prospective students?
I chose to attend Sonoran primarily because of the feeling that I had when I attended my interview. It's difficult to describe, but I just knew when I arrived on campus that this was where I had wanted to spend the next four years of medical school; the energy and atmosphere at Sonoran were welcoming, and I just knew this was where I needed to be.
I believe that Sonoran has the greatest number of opportunities for teaching and development in interventional regenerative medicine compared to the other accredited naturopathic medical schools.  This is evidenced by the strong teaching presence within the Neil Riordan Center for Regenerative Medicine.
How did your time at Sonoran prepare you for your current career?
My time at Sonoran helped prepare me for my current career through various means.  First, I developed learning skills and approaches that I know will last me throughout my entire career.  Second, I discovered my passion through exposure at Sonoran, which has set the foundation for the rest of my career as work no longer feels like work.  Third, my time at Sonoran helped me realize the amount of work required to create a successful multi-disciplinary medical practice.  Specifically, I was exposed to physicians on the spectrum of success, which allowed me to see what qualities, characteristics, and work ethic would be required to create a successful practice.  Lastly, my time at Sonoran helped connect me to my current mentors, who continue to guide me through the difficult aspects of practicing medicine.
What is a typical work day like for you?
I have two different types of workdays as I perform interventional procedures.  My clinical days usually consist of 1-2 new patient appointments and 2-3 follow-up appointments; we have structured our medical practice so that we can spend more time with patients.  In addition to this, there is often several hours of practice management/charting/administrative work, all part of being a physician and a business owner.  My procedure days usually consist of 2-5 interventional procedures, primarily platelet-rich plasma injections for tendons, ligaments, joints, and nerves; with an average procedure time of 90-120 minutes, it is most certainly a full day.
What advice do you have for those interested in a career in naturopathic medicine?
The most common advice that I give to prospective students:  If you haven't already, shadow several different naturopathic doctors who practice different aspects of naturopathic medicine.  By seeing multiple different types of clinical practice, you can get a slightly better understanding of what life post-graduation might be like  I usually encourage one of those physicians to be the medical practice owner, as it's important to see this side of naturopathic medicine.