Dr. Jillian Smithers
Class of 2016
---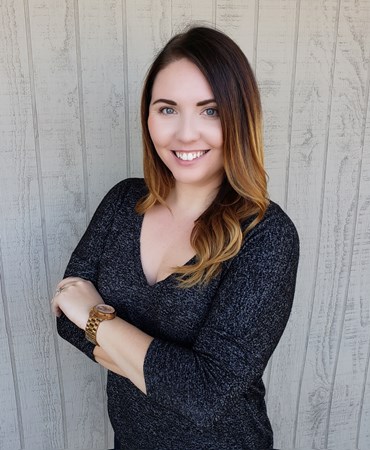 Discover why Dr. Smithers (2016) chose Sonoran, and what she is most proud of in her career as a naturopathic doctor.
As a Canadian, what made you decide to attend Sonoran?
Being from Nova Scotia, I knew that I would have to move away from home for whichever naturopathic school I chose, so finding one where I felt comfortable and supported in a new environment was really important to me. I chose Sonoran because of the genuine warm welcome that I received when I interviewed and I've never looked back.
How did your time at Sonoran prepare you for your current career?
Something that makes Sonoran unique is that everyone at the school wants to see you succeed, well beyond your four years there. The didactic classes started to prepare me for the sheer volume of work that being a physician is, but what made the most impact on my career was my time in clinic. I was fortunate enough to sit in on extra shifts every quarter, so I saw a significant number of patients and worked with many different amazing physicians. Each one really helped shape me as a physician and I'm honored to still have them as mentors when I need a hand.
What is a typical day like for you at the clinic?
A typical day for me involves seeing patients, writing blogs/social media posts, and signing my name to a lot of things. I specialize in hormone and thyroid imbalances, so my patient appointments are a mix of free meet and greets with potential new patients, initial consultations, and follow up and lab reviews. In a nutshell, I spend my days explaining to patients what their hormones are, what happens when their levels are off, and what their treatment options are for how we're going to fix it.
Can you describe what you are most proud of in your career since graduating from Sonoran?
What I'm most proud of is that I've really started to hone in on the kind of doctor that I want to be and how I want to practice. By valuing myself and my knowledge more, I've learned to trust myself, be more confident, and offer better patient care. This has resulted in an exponential growth in my practice with significant improvements in treatment outcomes and, most importantly, happier, healthier patients.
What advice do you have for upcoming graduates?
Don't give up! Stay true to yourself, know your values, and trust your intuition. The months following graduation are often full of changes and establishing "a new normal," which can be difficult, but you just made it through medical school and you have a ton of support behind you. My husband and I were both thrown a few rather large curveballs in our last months of school and beginning of practice, but we look back now and are so thankful for the things that we thought we wanted that didn't work out, because now we have jobs that we absolutely love and feel confident that everything worked out the way that it was supposed to.
What advice do you have for people considering a career in naturopathic medicine?
I would say definitely go see a naturopathic doctor if you haven't already so that you understand what it's like to be a patient. Also, think ahead about what your life during and after school is going to be like and listen to other naturopathic doctors' experiences to make sure that it's the right fit. Naturopathic medical school was hands down the most difficult and most rewarding time of my life. I was a completely different person when I graduated than when I started, and I'm thrilled to do this work every day.
https://www.thehormonedoctoraz.com/
To learn how Sonoran can prepare YOU for a rewarding career in medicine, contact admissions@sonoran.edu or call 480.858.9100.