Southwest Conference on Botanical Medicine – Summer Video Series for Continuing Education
August 11, 2020 @ 10:00 am

-

12:00 pm

MST
---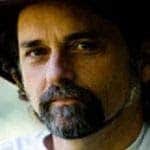 Topic: Principles of Combining Herbs and Essential Oils: Strengthening and Energizing the Nervous System
Description:  Because many botanicals that are neuroprotective, nutritive and aromatic are directly linked to the brain through the olfactory system, numerous essential oils can be combined with these herbs to enhance their properties in safe and effective ways. These herbs and oils produce a range of actions including supporting cognitive functions, protecting the brain against toxins and aging, increasing memory and concentration and enhancing learning capacity. Many are also antidepressant and increase resistance to stress and may provide long-term protection against neurodegenerative conditions.
Speaker: David Crow, LAc
A master herbalist, aromatherapist and acupuncturist with over 30 years experience, David Crow Is an expert in the Ayurvedic and Chinese medical systems. He is the author of In Search of the Medicine Buddha and the founder of Floracopeia, Inc. which supports ecologically sustainable agriculture in communities around the world. Through teaching and activism, he promotes the creation of grassroots healthcare based on community gardens. More about David Crow.