White Coat Ceremony- Class of Fall 2024
March 24 @ 5:30 pm

-

9:00 pm

MST
---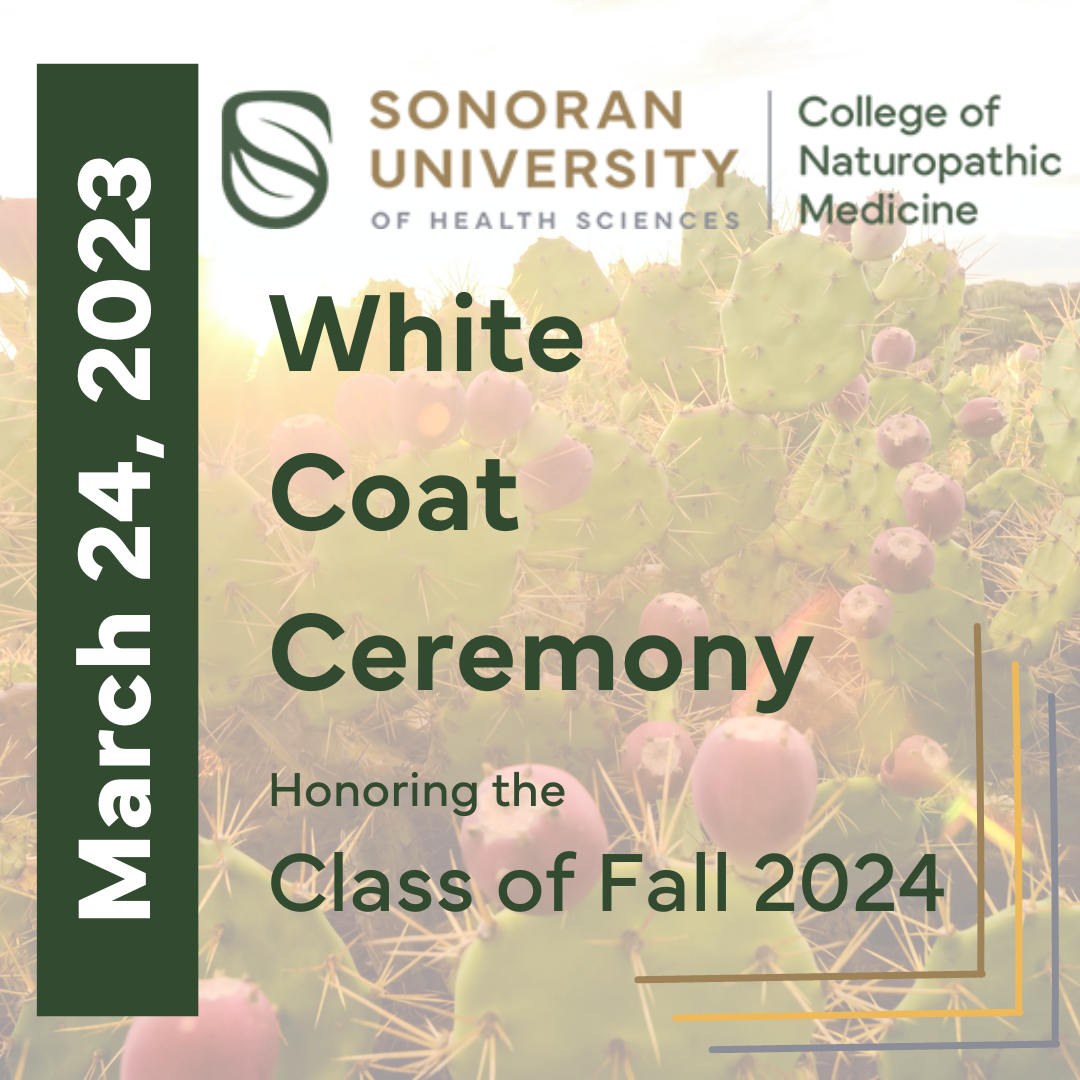 Please join us as we honor the Class of Fall 2024 and congratulate them as they don their white coats for the first time to take the White Coat Oath.
•••
Significance of the White Coat Ceremony
The donning of the white coat signifies a milestone, a transition from deconstruction to reconstruction. These students have spent two years learning about the human body, mind and condition as pieces and parts of a whole. At this stage they enter the process of putting the puzzle together, of understanding how each piece fits with another, so that they begin to see and treat their patients as a whole entity. Although each coat is merely a piece of white material, it signifies responsibility and knowledge. All students of medicine have the responsibility to apply what they know, to continue learning, and to continue growing to become the best Naturopathic doctors possible. May we wear our coats with humility and pride and keep foremost in our minds that our patient's health is a journey in which we participate as teachers and students. May we wear our coats and remember the basic principles of Naturopathic Medicine.
Thank you, Jigsaw Health!