Dr. Ted Suzelis
Class of 2001
---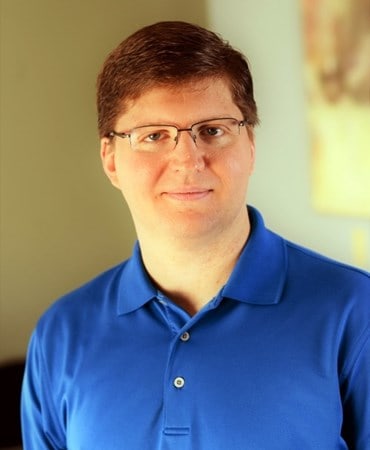 Dr. Ted Suzelis graduated from Sonoran in 2001 and currently runs a successful practice in Ohio. He also jokes that this may be due to being one of two naturopathic doctors within a 40-mile radius of him. Although he sees patients for all conditions, he does a lot of work around mental health and endocrinology.
In 1980, his younger brother was diagnosed with gastroschisis, a childhood condition where one's intestines protrude out of the abdomen through a small hole and develop there. At that time, conventional doctors informed his mother that her son might not live past his teen years because of this condition, but Dr. Suzelis's mother did not believe this to be true. She eventually found a chiropractor who dealt with natural medicine, and when she went back to see the pediatrician for her son's check-up, the pediatrician said to get away from that chiropractor who he thought was harming her son. This was not the case, as his younger brother was getting better. This drove his mother away from conventional medicine. Since then, Dr. Suzelis' family has been surrounded by natural medicine.
Dr. Suzelis knew he wanted to practice medicine when he grew up, but during college, he did not know where he would fit in terms of his ideals of wanting to utilize natural medicine on top of conventional medicines. Weighing his options, his research led him to Sonoran's website (which at the time was just established), and in turn, naturopathic medicine. After receiving his undergrad degree, he visited the three naturopathic schools available (NCNM, Bastyr, and Sonoran), and instantly fell in love with the Sonoran campus and location when he arrived there.
Fast forward a few years, he moved back to Ohio after graduating from Sonoran and becoming a doctor, and immediately started his own private practice that has been growing and thriving since its opening. When asked what kind of advice he would give to new graduates, he emphasized being respectful to patients and making sure they know that you care about them. This is especially true, he says, with complex cases. In these moments, make sure "not to take the short-term failures personally" and to do "everything you can for that patient to bring them to better health."
In terms of what he does for work-life balance and self-care, Dr. Suzelis says he tries to find time to go running. Sometimes, being the father of two autistic children keeps him too busy to run, but he and his wife also find a lot of fulfillment by being active in the local autism community. Recently, they finished a Valley 5k run where they raised about $20,000 for the autism society. He even said that fundraisers actually stemmed from starting a 5k group in his office to help encourage patients to get motivated to exercise.
Finally, we asked Dr. Suzelis what he would classify as his favorite part of being a naturopathic doctor. He stated that it is the feeling of being able to change people's lives for the better. As naturopathic doctors, "we have the opportunity to help the patient achieve great success in his or her life, and that is really rewarding." Aside from helping patients, he also finds it is rewarding to help our profession as a whole and to further the future of naturopathic medicine.
The website he has been a part of creating—Ndverify.com—is a fantastic service. Currently, the site has the basic links to each state's (or province's) governing boards to help people search for licensed naturopathic doctors. The website allows professionals and patients alike to distinguish between doctors who truly have a verified ND license given by the state and those who do not.
To learn how Sonoran can prepare YOU for a rewarding career in medicine, contact admissions@sonoran.edu or call 480.858.9100.